Since 1970, Notre-Dame Saint-Roch School has been a Catholic educational establishment under diocesan supervision, located in the premises made available to it by the Association des Amis des Oeuvres et des Ecoles de Saint-Roch. Although we must always think of tomorrow, it is interesting to know what happened yesterday!
This is, if you will, what we will do in this page of history concerning this beautiful building at 37 rue Saint-Roch.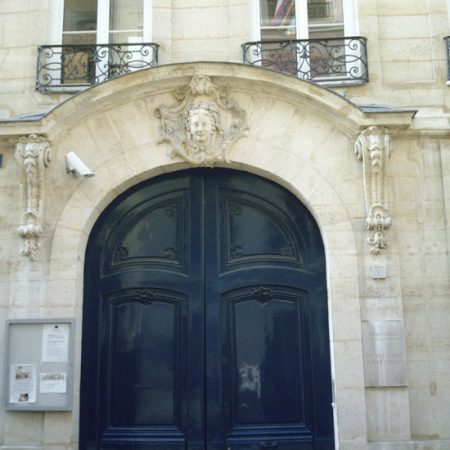 What vitality in this building!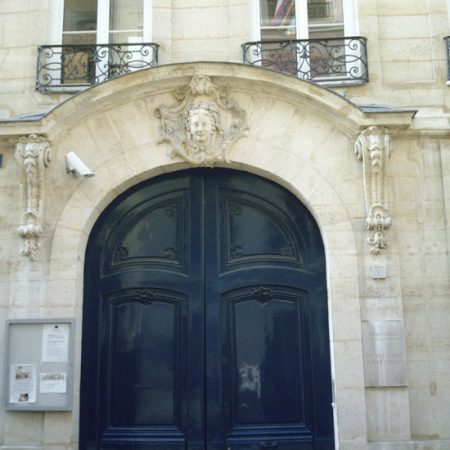 Our school is located in the heart of Paris, in a former 18th century mansion overlooking the rue Saint-Roch and the rue de la Sourdière.
Consisting of a ground floor, 4 floors and an attic floor, the building has a facade on rue Saint-Roch and two wings on rue de la Sourdière.
The complex was almost completely renovated and completed in 1972.
The entrance courtyard on Rue de la Sourdière had been covered on the first floor as early as 1890, thus allowing the creation of a playground. In 1971, the wings on
levels 2, 3 and 4 were connected by metal walkways used for circulation and also serving as recreation areas.
The 5th floor (under the roof) has been preserved and the roof structure has been cleared and enhanced: this floor is used for the library and the computer room (entirely renovated in 2006).
The basement, which used to be divided into various mechanical workshops, has been cleared and transformed into restoration rooms.
The ground floor has been transformed into two kindergarten classrooms with mezzanines, plus a reception room, all overlooking the so-called monumental entrance hall. The 1st, 2nd and 3rd floors have one class in each wing and two classes in the central building, except on the 2nd floor, where a room is allocated to the Management.
All the classrooms (safety considerations) open either onto one of the two staircases or onto the courtyards and terraces on each floor.
The most architecturally outstanding parts of the building are :
LET'S GET TO KNOW EACH OTHER!